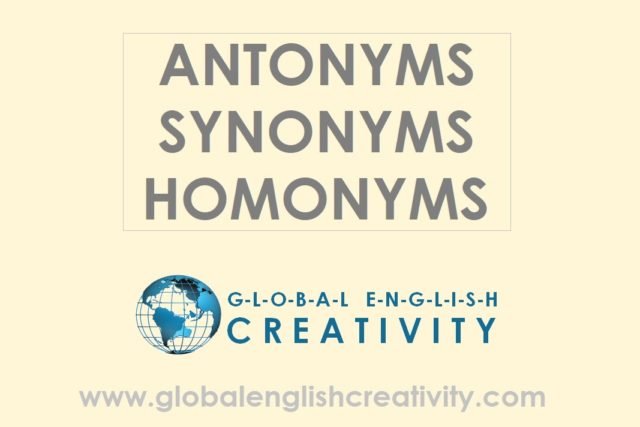 A word that is opposite in meaning to another word is called ANTONYM.
e.g. agree, disagree
bottom, top
long, short
up, down etc.
A word having a same meaning or almost the same meaning is called SYNONYM.
e.g. begin, start
true, real
woman, lady
above, over etc.
A word which spells or sounds the same but different in meaning is called HOMONYM.
e.g. cell, sell
right, write
weight, wait
rose, rows etc.