What is Group Discussion?



Exchange of information or ideas in a face-to-face situation.

Exchange of thoughts and feelings through oral communication.

A type of discussion that involves people sharing ideas or activities on a given subject.

A systematic and deliberate interactive oral process.

An important activity in academic, business and administrative departments.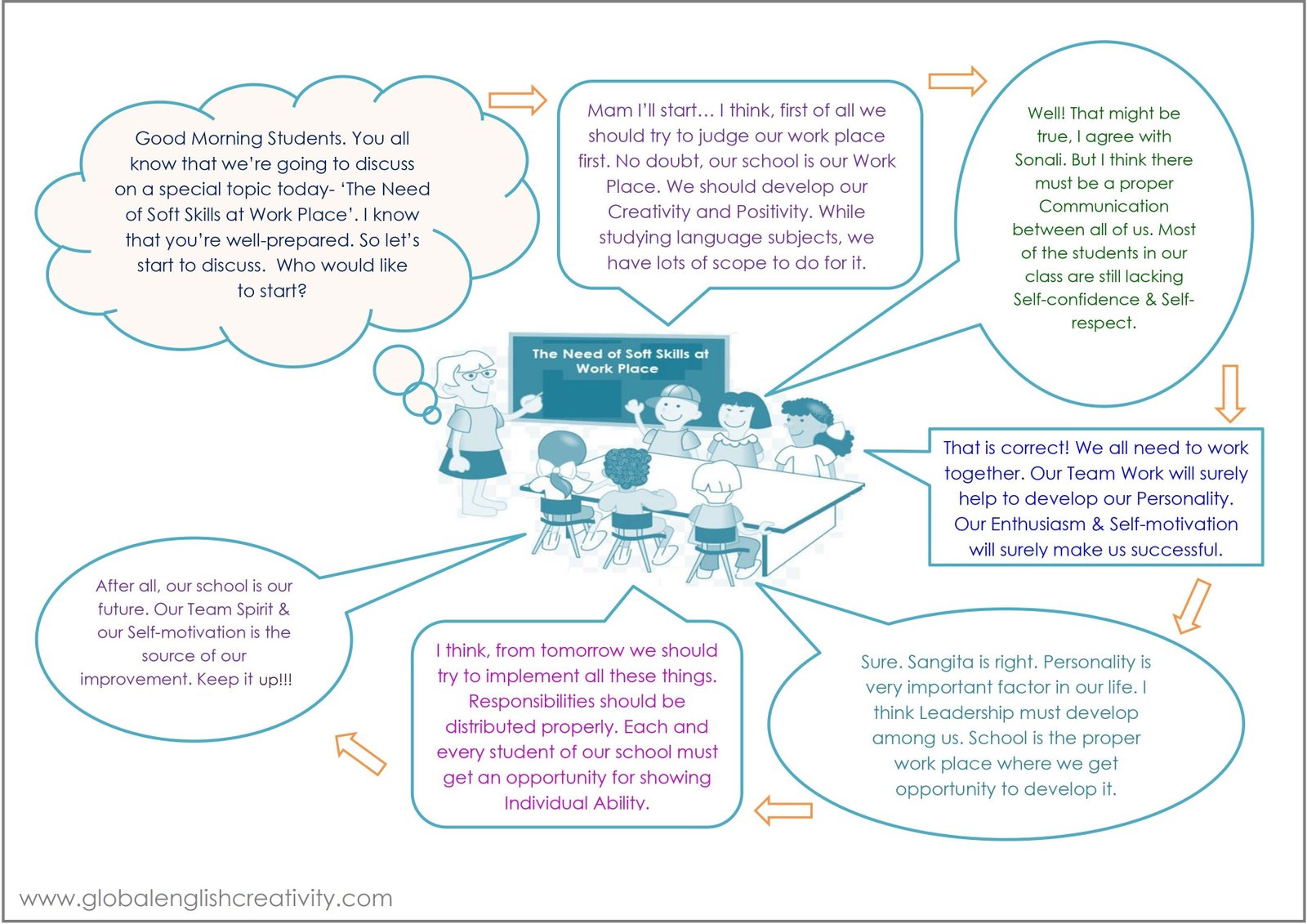 ADVANTAGES OF GROUP DISCUSSIONS
TYPES OF GROUP DISCUSSION TOPICS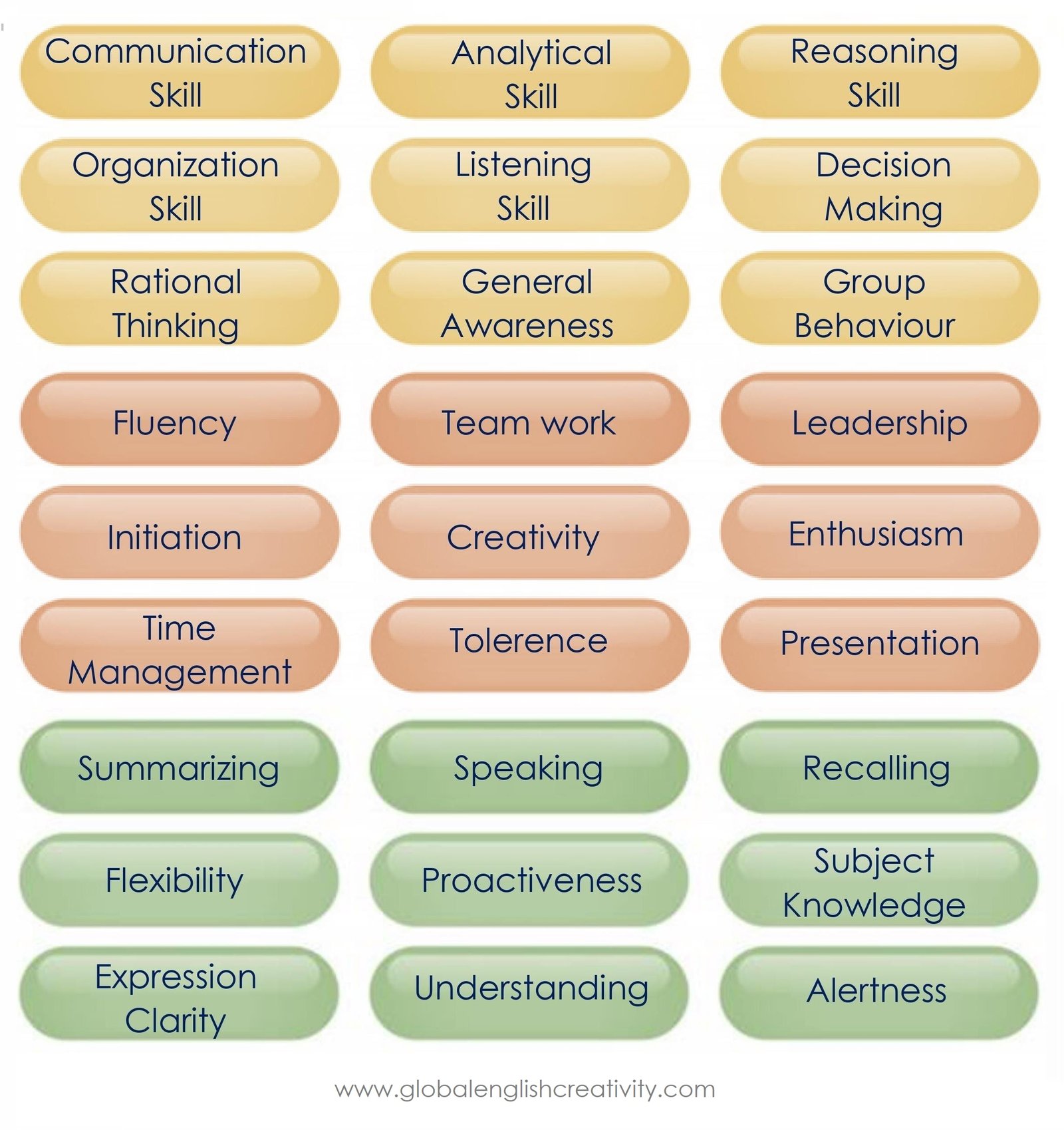 Speak politely and happily

Respect each member in the group

Be confident till the end

Keep yourself well-prepared

Speak point to point

Take care of body language

Be formal, friendly and kind

Listen to other participants

Keep your voice loud and clear

Try to convince others
DON'TS OF GROUP DISCUSSION
Don't be harsh to other members

Don't interrupt while others are speaking

Don't argue with participants

Don't talk much about personal experiences

Don't be aggressive

Do not loose confidence and patience

Do not speak slowly, do not shout loudly


Do not present wrong information

Avoid finger pointing and table thumping
KEY PHRASES/EXPRESSIONS FOR GD
HOW TO INTRODUCE
Let's begin with….
Let's start with….
Let's go ahead with….
I would like to begin by saying that….
I would like to introduce the point that…
HOW TO AGREE
You're right….
Exactly
Definitely
Absolutely
You could be right
HOW TO DISAGREE
I don't agree at all
I don't think so
I'm sorry…
I can't go along with you
That's wrong….
HOW TO EXPRESS OPINION
I think….
Let me make a point….
According to me….
My view is that….
Excuse me….
HOW TO ASK FOR OPINION
Why do you think so….?
What do you feel about….?
How do you look at….?
Let us know about…
Could you tell…?
HOW TO INTERRUPT
I'm sorry to interrupt, but….
Sorry to disturb, but….
Just a minute, let me tell one thing….
That's right. Sorry, but….
May I quickly add something here?
HOW TO SUGGEST

.

The point I would like to make is that….



.

It is suggested that we should….


….

It's my personal suggestion that….


….

I would like to say that….


….

I recommend that…
HOW TO KEEP GOING
Let's proceed further
Let's come to the point
Let's get back to….
What were we talking about?
Leave it. Just go ahead
HOW TO EXPLAIN
I'm of the point that….
Let me explain my view….
Well, the reason is that….
After all, we should….
Try to understand….
HOW TO ASK TO EXPLAIN
What do you mean exactly?
Could someone explain in detail….?
Excuse me. Could someone tell….?
Do you want to say something….?
Let us know….
HOW TO ASK TO CLARIFY
What do you mean exactly?
I haven't understood….
What are your ideas regarding….?
How will you look at….?
Do you like say something….?
HOW TO CONCLUDE
We reach at the conclusion that….
In conclusion….
Finally I conclude that….
Let's have a final look at….
After all, it is….
---
In written form of Group Discussion, we need to write dialogues properly. A set of dialogue consisting of 4-5 participants is to be prepared using proper dialogue format. Tenses and punctuation should be used appropriately.

EXAMPLE 1
Imagine, you have recently witnessed a Group Discussion on 'Online Education'. Write the same Group Discussion in the form of dialogues. Write suitable dialogues for each participant regarding their opinion on the given topic.

MORE EXAMPLES WILL BE ADDED SOON
---
---
---