Language is the primary and important source of our communication. It is the way through which we share our ideas, thoughts, and skills with others. English is the most commonly spoken language in the world today. It has made its special impact almost in every field. About 100 countries accepted English as their First Language. It has become the most common language of the Global community. To live in this global community, it is very important to learn English, with great pleasure and Creativity.
Welcome to

Global English Creativity

LEARN ENGLISH GRAMMAR
Creativity is a very important aspect of language. The language itself is creative in nature. The Creative approach in language reveals the innate skills and talents of every language learner. It focuses on the idea that we all can enjoy the potential to be creative under certain conditions. The creative potential of both teachers and students will automatically be developed when a proper linguistic environment is formed.
Albert Einstein once said- "To raise new questions, new possibilities, to regard old problems from a new angle, requires creative imagination and marks real advance in science."
Let's develop our Creativity with Curiosity!!!
---
DOWNLOAD DAILY GRAMMAR WORKSHEETS
---
---
[rev_slider alias="animals_slider"]
RESOURCES
also see: Ice Breakers & Brainstorming Activities of Std.12 1.1 AN ASTROLOGER'S DAY- ICE BREAKERS 1.3 THE COP AND THE ANTHEM- ICE BREAKERS 1.1 AN ASTROLOGER'S DAY-...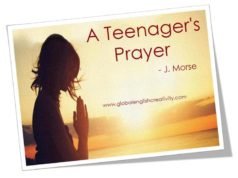 A TEENAGER'S PRAYER is the motivational poem written by J. Morse. The teenager is the speaker of this poem. The poem highlights the...
also see 1.1 AN ASTROLOGER'S DAY- ICE BREAKERS 1.3 THE COP AND THE ANTHEM- ICE BREAKERS 1.1 AN ASTROLOGER'S DAY- BRAINSTORMING (A1 to A4) 1.3 THE COP...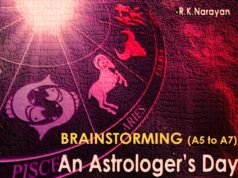 An Astrologer's Day is a thriller, suspense short story by author R. K. Narayan. While it had been published earlier, it was the...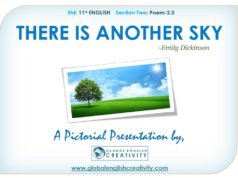 ICE BREAKERS & BRAINSTORMING ACTIVITIES WILL BE ADDED SOON... also see 1.2 ON TO THE SUMMIT: WE REACH THE TOP- Pictorial Presentation 1.6 TIGER HILLS- Pictorial...
SKILLS
'Appeal' 'Appeal' means to make a serious, urgent or heartfelt request. It is an earnest plea and the power of arousing a sympathetic response. Appeal...
  Have a good sleep!   Sweet dreams!   Pleasant dreams!   Dream about me!   Dream of me!   I'll be dreaming of you!   I'll see...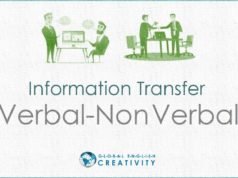 There are different ways to provide information or communicate with people. It can be easily done with the help of Verbal or Non-verbal...
A soft skill is a personal attribute that supports situational awareness. It enhances an individual's ability to get work done. The term soft...