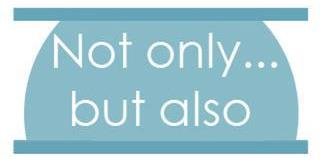 'Not only….but also' is known as Correlative Conjunction in English grammar. It helps to connect two equal grammatical items. Two balanced words, clauses or phrases are systematically connected by Correlative Conjunction in sentences. 'Not only….but also' functions together systematically in sentences.
Parallelism/equal grammatical structure is followed.

Used to connect two different things or ideas.

Used at the beginning and middle of the sentences.

Not only is used at he beginning to add emphasis.

But also is used at the middle of the two sentences.


Mostly it is used in formal contexts.

Repeated words are avoided in these sentences.

Words like too, also are removed.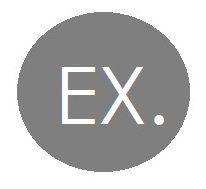 She is not only beautiful but also intelligent.
We have not only written novel but also drama.
Jessica had not only visited India but also Nepal.
Not only did he sing but also played guitar.
It's a combination of not only carbon but also oxygen.
Mark needs not only sympathy but also money.
I speak not only English but also French.
Amanda eats not only noodles but also potato chips.
The flood not only affected crops but also ruined farmers.
Pamela not only used her talent but also reached the goal.
'Not only… but also' systematically follows Parts of Speech format-

1. not only + Adjective + but also + Adjective
Eric is not only brilliant but also brave.
Adam is not only helpful but also kind.
2. not only + Adverb + but also + Adverb
Javed speaks English not only confidently but also fluently.
He lived in forest not only happily but also bravely.
3. not only + Noun + but also + Noun
I like to play not only basketball but also handball.
We crossed not only mountains but also rivers.
4. not only + Verb + but also + Verb
Roger not only loved but also protected the animals.
The visitors not only visited but also took photographs.
also see
---
TENSES
DIRECT-INDIRECT SPEECH
MODAL AUXILIARIES