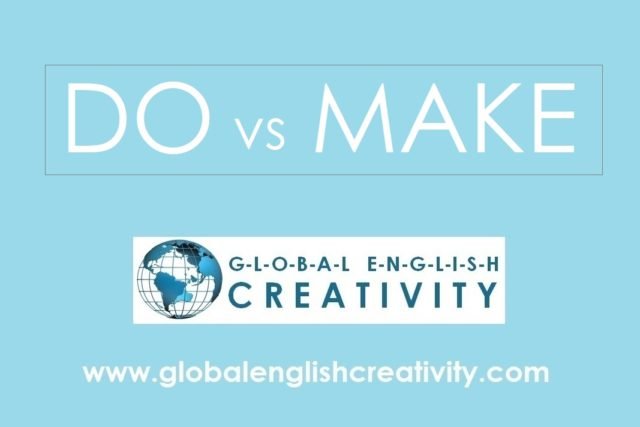 'Do' and 'Make' are habitually confused verbs for English language learners. Even if they both signify activity, they function individually in sentences. By and large, 'do' links to indefinite physical tasks or activities, while 'make' refers to a particular object.
USE OF 'DO'
Used when someone executes an action or task.

Used to talk about work or jobs.

Used to imply general activities or obligations.

Used when general things are spoken.
USE OF 'MAKE'
Used with the purpose to construct or to create.

Used to bring out an action or reaction.

Used to refer to the result.

Used to create or to produce something.


| | |
| --- | --- |
| DO | MAKE |
| do good | make a plan |
| do something | make fun |
| do work | make sure |
| do your job | make house |
| do shopping | make a living |
| do sums | make a difference |
| do well | make a contact |
| do your best | make a bed |
| do the right thing | make a profit |
| do homework | make a mess |
| do research | make war |
| do your best | make a fire |
| do harm | make a point |
| do nothing | make trouble |
| do business | make a habit |
| do cleaning | make a noise |
| do a deal | make a choice |
| do badly | make a mistake |
| do one's best | make progress |
| do experiment | make a suggestion |