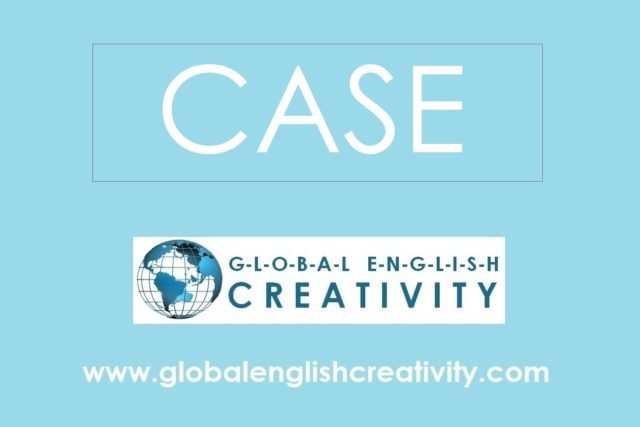 Case is the grammatical function of a Noun or Pronoun. It shows a noun's or a pronoun's relationship with the other words in a sentence. In modern English there are only three major cases: SUBJECTIVE CASE (He), OBJECTIVE CASE (him) and POSSESSIVE CASE (his).
---
• Subjective/Nominative Case:
A Noun or a Pronoun functions as a Subject in a sentence, a Subjective Case appears.
• Objective case/Accusative:
A Noun or a Pronoun is used as an Object in a sentence, an Objective Case appears.
• Possessive case/Genitive:
A relationship or ownership between one or more than one noun and a pronoun is mentioned, a Possessive Case appears.

---
| | | |
| --- | --- | --- |
| SUBJECTIVE | OBJECTIVE | POSSESSIVE |
| I | me | mine |
| You | you | yours |
| He | him | his |
| She | her | hers |
| It | it | its |
| We | us | ours |
| They | them | theirs |
| Who | whom | whose |
---