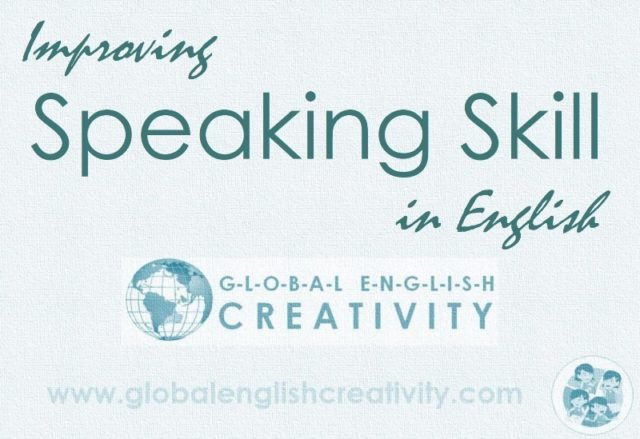 Speaking is the systematic act and process of making vocal sounds. Speaking Skill is an effective skill which provides an ability to communicate effectively. It allows the speaker to express in a very meaningful and convincing manner. It is known as the complex cognitive and linguistic skill. Speaking means an active involvement of sounds and words.
HOW TO IMPROVE SPEAKING SKILL
The main function of speaking is to communicate with others. Speaking enables us to share our views, ideas, opinions and thoughts effectively. How do you speak is very important than what do you speak.
TIPS TO IMPROVE SPEAKING SKILL
PRACTICE SPEAKING REGULARLY WITH PREPARATION

LEARN PHRASES AND THEIR MEANINGS

FOCUS ON SPELLINGS AND PRONUNCIATION

LISTEN ENGLISH LESSONS, SPEECHES, MUSIC AND AUDIOS

TALK TO YOURSELF IN FRONT OF MIRROR

PRACTICE SPEAKING WITH TONGUE TWISTERS

THINK IN ENGLISH ONLY

IMPROVE LISTENING. THE MORE YOU LISTEN, WILL MAKE YOU BETTER ENGLISH SPEAKER

DON'T BE AFRAID OF MISTAKES. REMOVE FEAR. BE CONFIDENT

STUDY ENGLISH TENSES

IMPROVE YOUR WORD POWER

PRACTICE READING REGULARLY TO IMPROVE VOCABULARY

LEARN THE EIGHT PARTS OF SPEECH IN ENGLISH

LISTEN ENGLISH AS MUCH AS POSSIBLE

BE CONFIDENT. BE CURIOUS. STAY CONSISTENT

USE ALL KINDS OF MODERN TECHNOLOGY

RECORD YOUR CONVERSATIONS. LISTEN LATER

ALWAYS REMAIN IN CONTACT WITH ENGLISH SPEAKERS

READ ENGLISH NEWSPAPERS, ARTICLES AND INTERNET BLOGS

ALWAYS ATTEND ENGLISH SEMINARS AND DEBATES

WATCH ENGLISH NEWS, MOVIES AND VARIOUS TV SHOWS
Related Links
IMPROVING READING SKILL
IMPROVING WRITING SKILL
IMPROVING LISTENING SKILL
also see