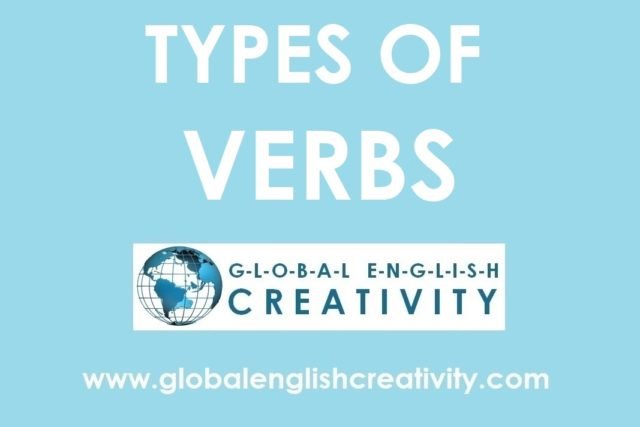 Verb is the word which shows action, event or state. It is known as the key word in the sentence.
e.g. give, write, play, became, made, am, is, are, do, did etc.
---

A Verb that indicates an action. It further indicates what the subject is doing or has done or will do.
e.g. run, make, take, give, show, sit, go, write, think, walk, talk, sing, play, bring, dance, jump, think etc.
Action Verbs can be either transitive or intransitive.

Transitive Verbs
– used with an object
– always followed by a direct or indirect object
– accepts one or more objects
Examples–
I like to play football.
We need to keep our body healthy.
Julie loves animals and birds.
Have you cleaned the room?
Did they complete the online course?
Can I use your phone?
Shall we sit in the hall?

Intransitive Verbs
– used without an object
– never followed by a direct or indirect object
– may followed by an adverb
Examples
–
The shop opens at 9 am.
The singers sing.
They suddenly appeared.
It rained heavily last night.
Laura rises slowly from her seat.
We stayed in Jerusalem for two weeks.
To die is better than to surrender.
---

A Verb that connects or links a subject to the predicate in the sentence. Linking verb systematically connects to noun or adjective. Grammatically, this noun or adjective is called Subject Complement. Linking Verb proves the power and status of action. It gives information about subject.
Examples-
Smith became a professional singer.
(The Verb became links the Subject Smith to its Complement a professional singer)
My brother is in government service.
(The Verb is links the Subject My brother to its Complement in government service)
I feel very happy when someone praises me.
Sometimes, they behave like a joker .
Antony is fond of reading stories.
It is raining heavily outside.
The boy seemed nervous after exam.
They were in the library when the teacher came.
---

A Verb that comes before the main verb is called Helping Verb. Helping verb and main verb form a Verb phrase. Grammatically, Helping Verb is known as Auxiliary Verb.
---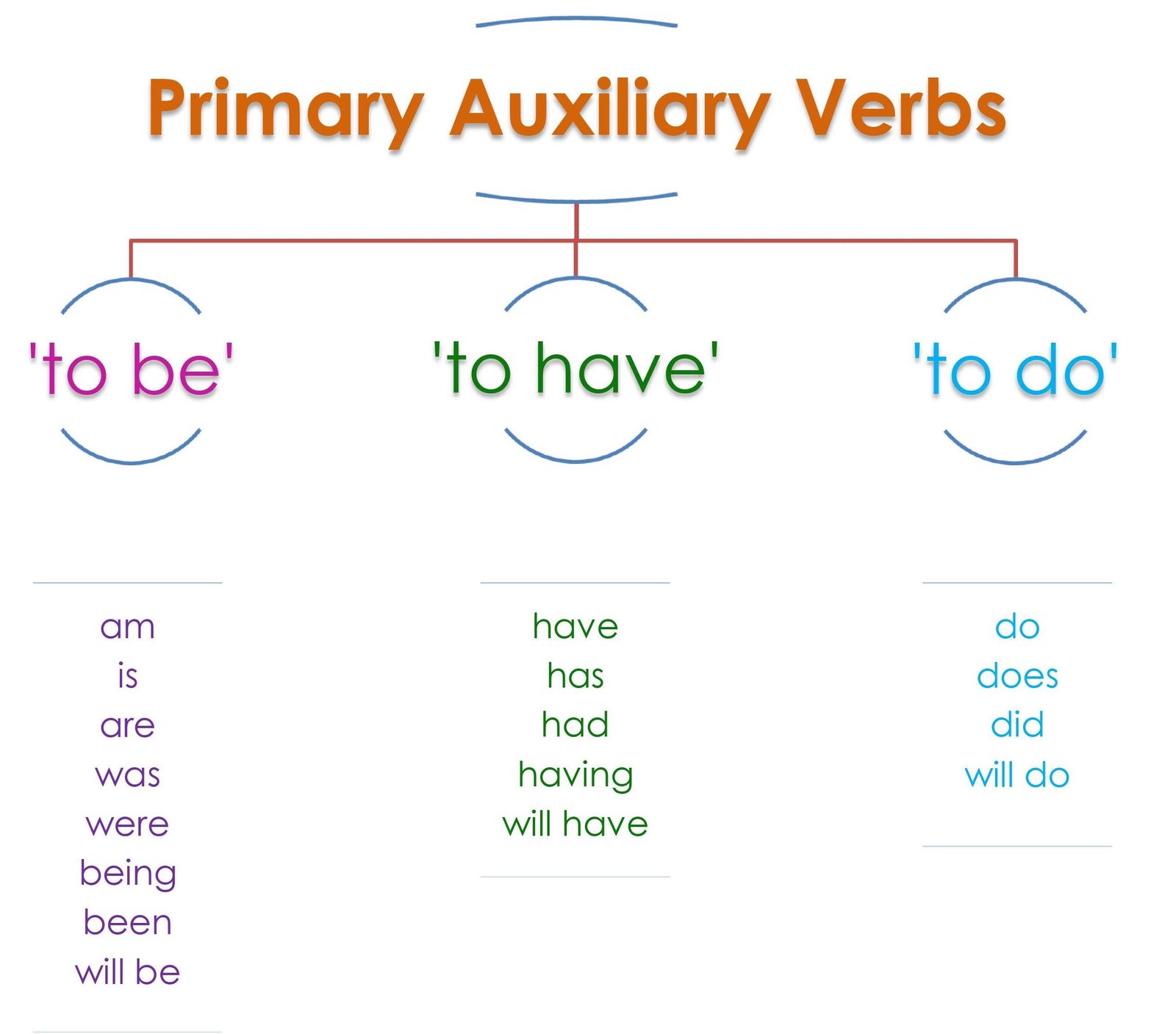 ---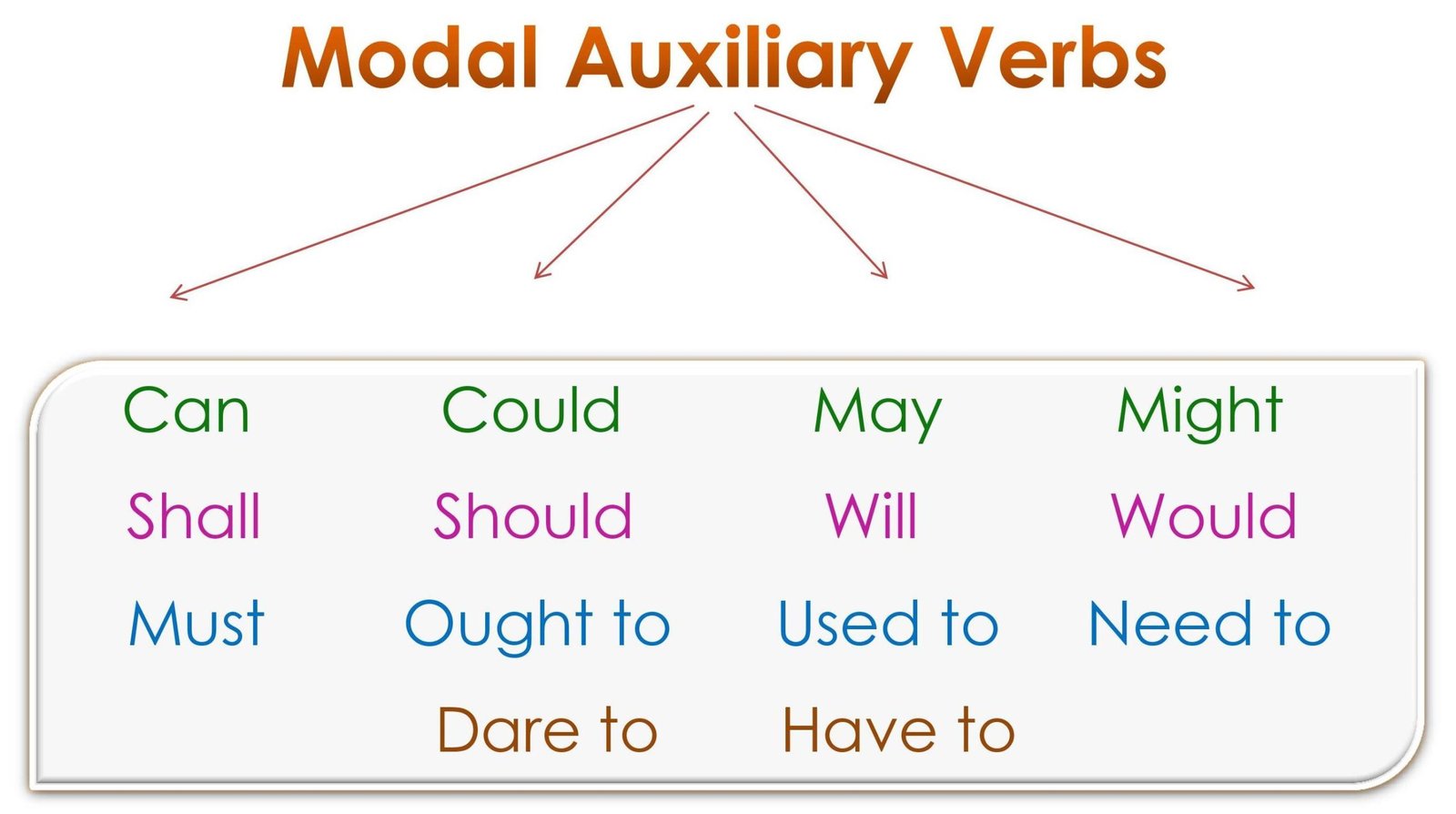 ---
Examples-
I am very fortunate to do it.
George is writing a blog.
All are waiting for the train to come.
Rehan was drawing a picture.
Students were studying seriously.
They have taken a perfect decision.
Julie has bought some grammar books.
Do you know her very well?
Did they really complete the target?
My father can walk 10 kms daily.
We should respect our parents and teachers.
They would play cricket on every Sunday.
Henry dared to catch a poisonous snake.
Parrots used to come here every winter.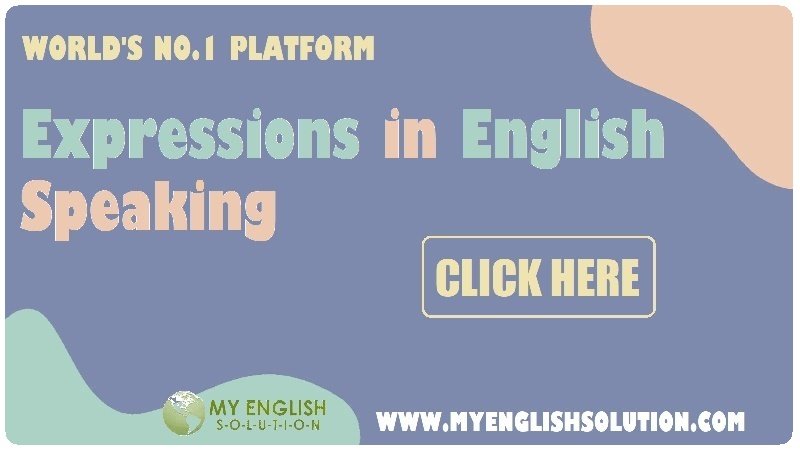 related posts
---
Types of NOUNS
Types of PRONOUNS
Types of ADJECTIVES
TENSES
DIRECT-INDIRECT SPEECH
MODAL AUXILIARIES