An Interview is a structured dialogue where one participant asks questions, and the other gives answers. The word Interview refers to a one-on-one conversation between an Interviewer and an Interviewee. Interviewee responds the questions asked by an Interviewer. Simply, Interview is the situation where Formal Meeting takes place.
Taking Interview is a skillful act. We have to perform a Role of Interviewer. It proves our capability and skill of interacting with Interviewee. The way we ask questions, the way we enable the Interviewee to think and imagine, really tests our linguistic insights.
---
TIPS FOR IMPROVING INTERVIEWING SKILL
– Prepare a set of questions
– Welcome the person properly
– Be polite. Let the person speak
– Focus on the person's profession
– Do not expect answers quickly
– Be observant and listen closely
– Wait for answer. Do not hurry
– Be friendly. Make the person curious
– Be consistent with your questions
– Encourage the person to speak freely
– Act naturally
– Thank your interviewer
---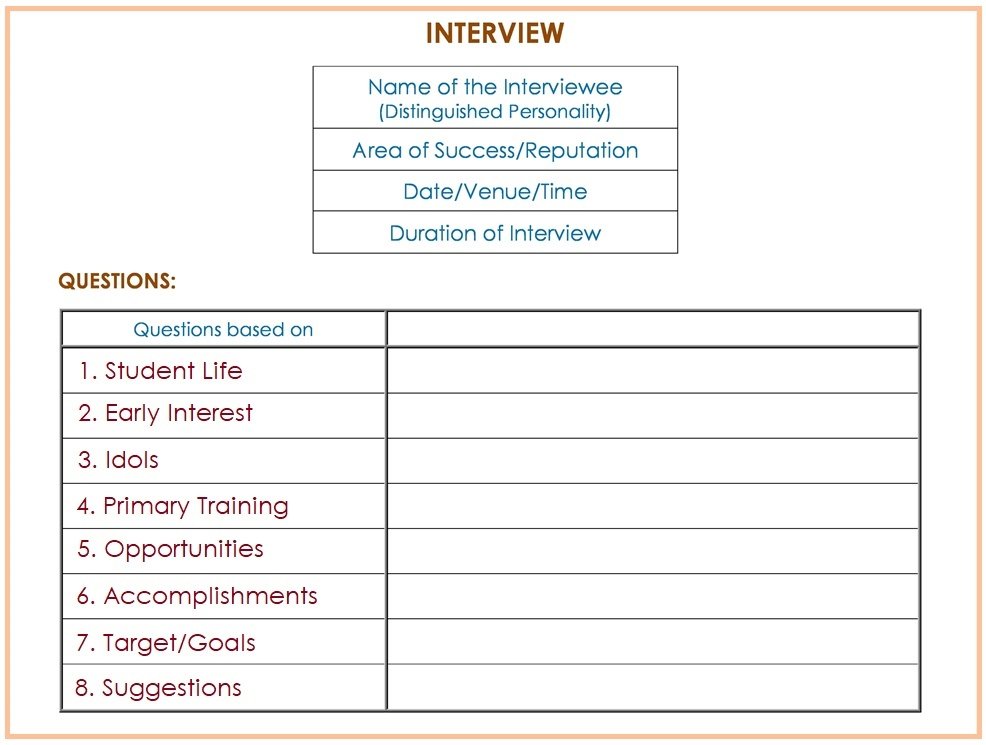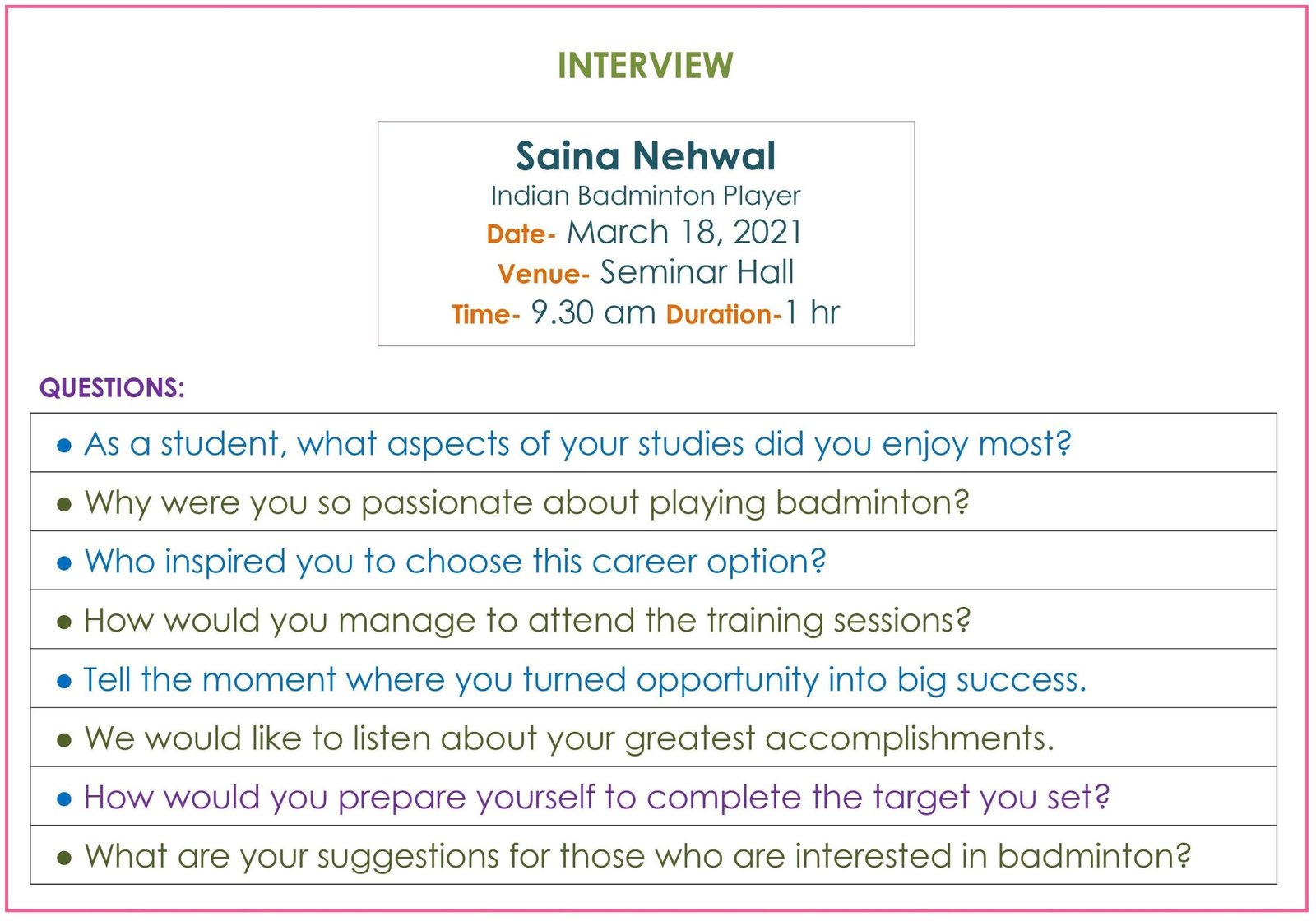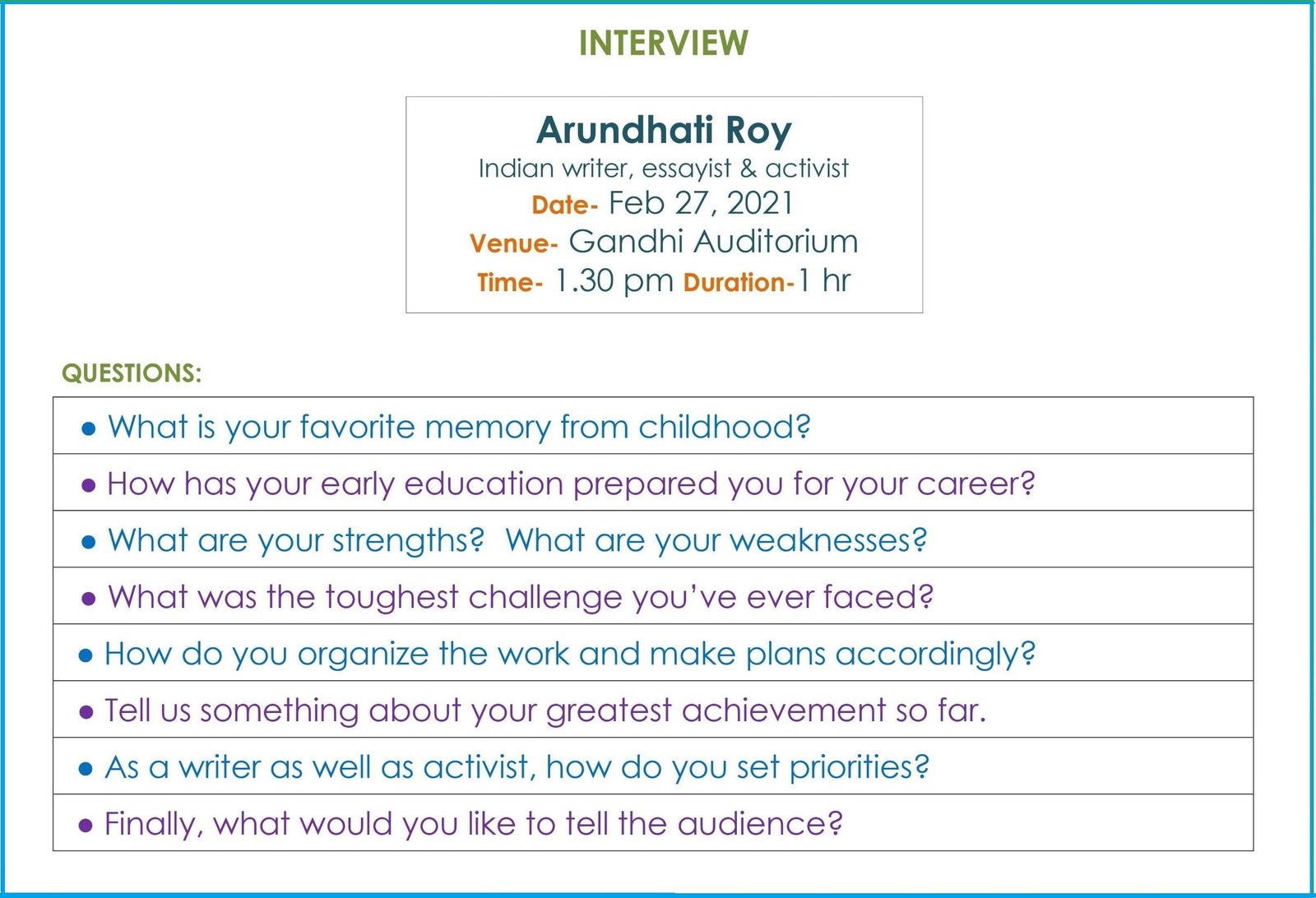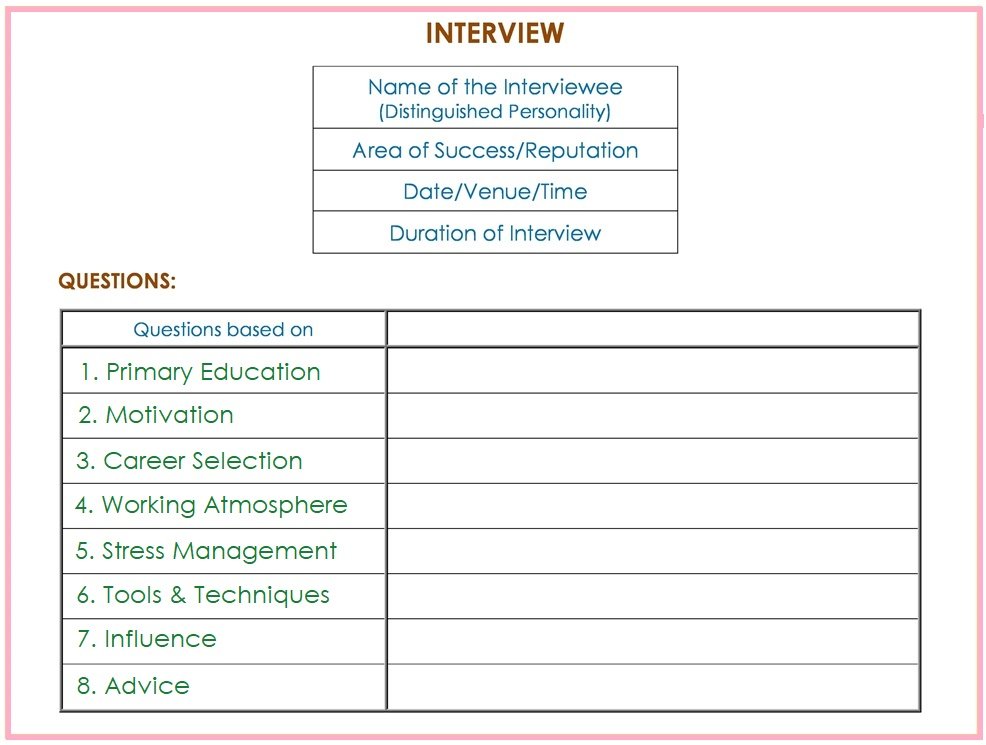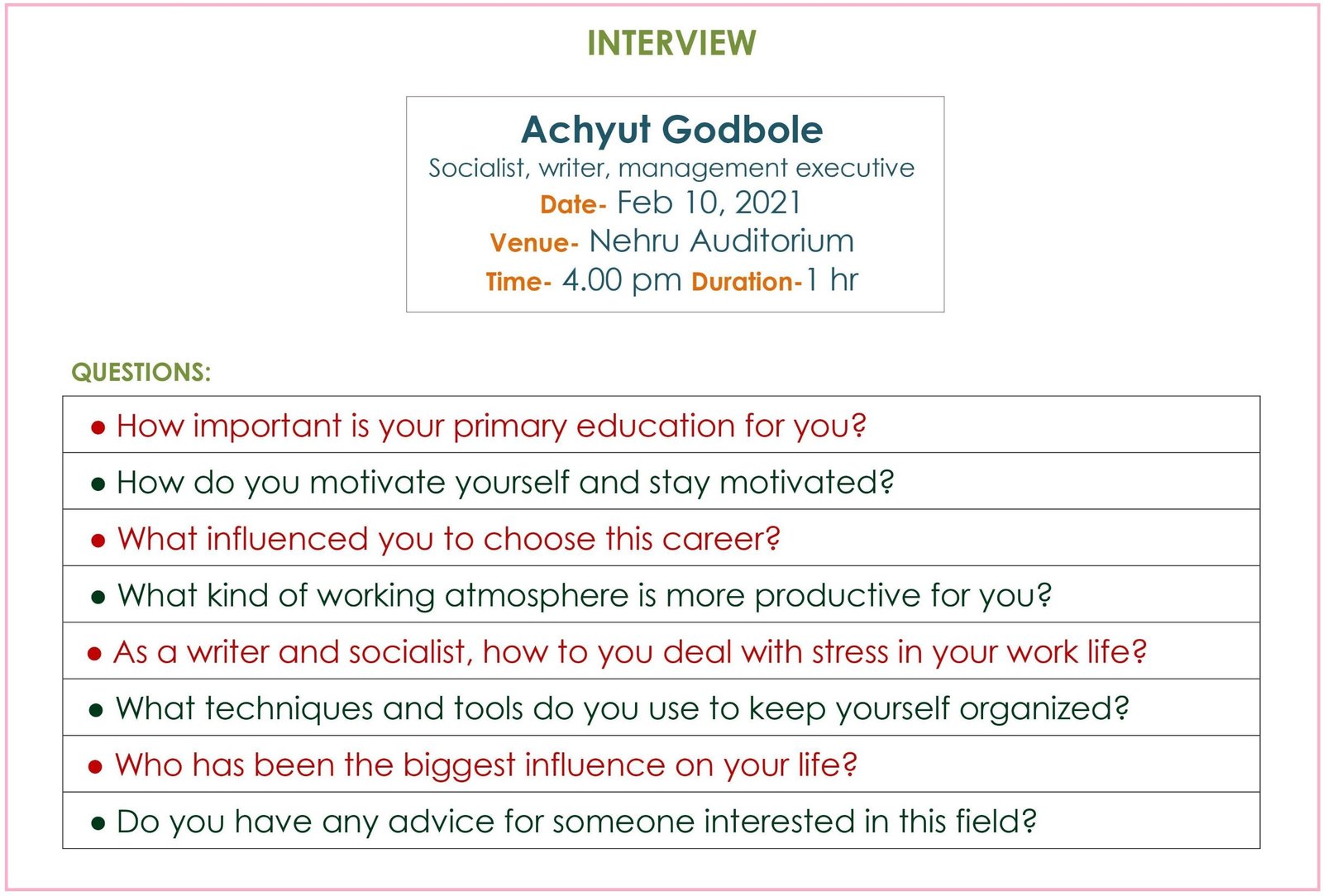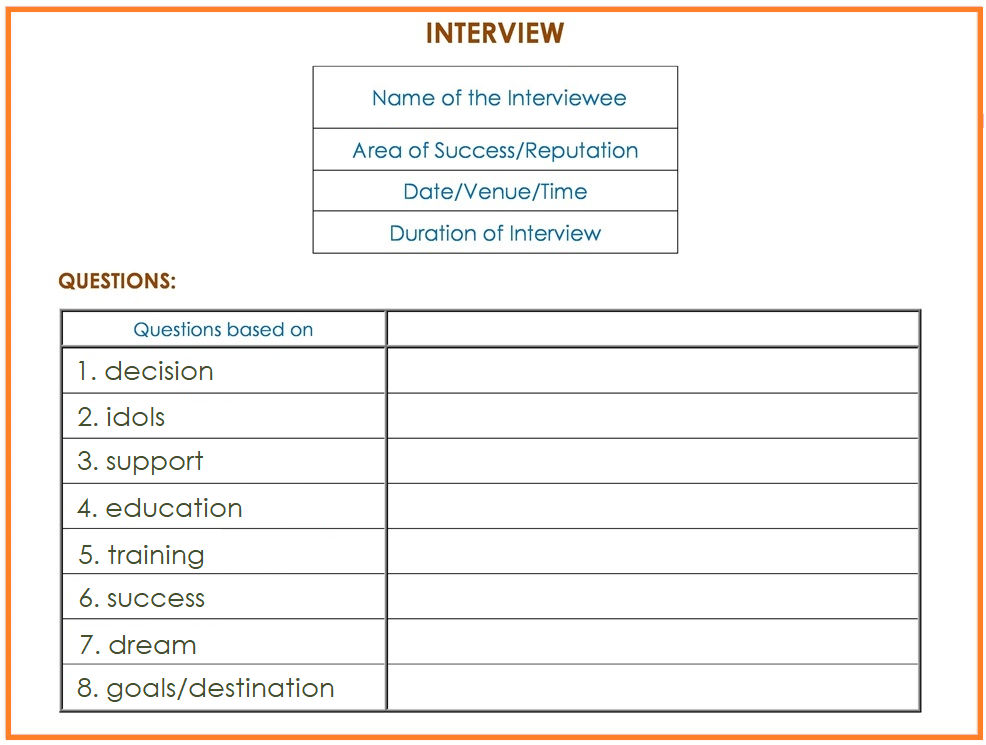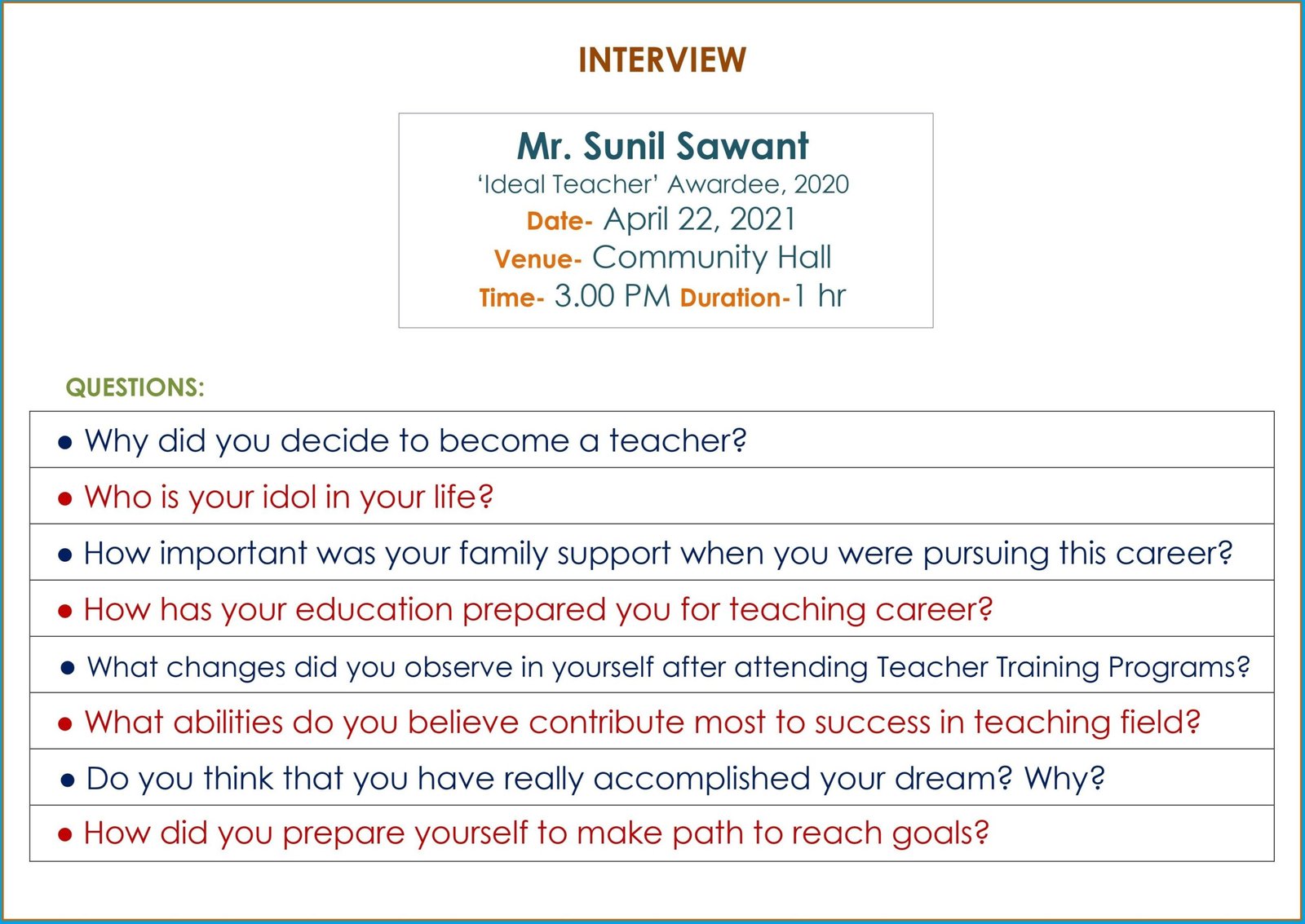 Students may use any suitable format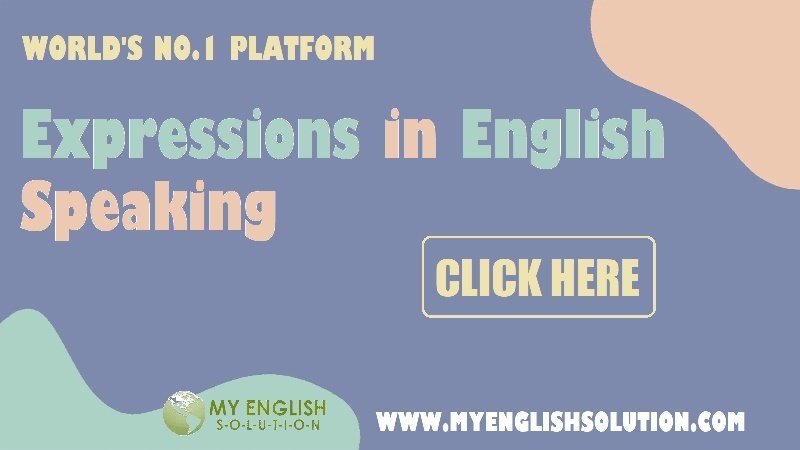 COMMON INTERVIEW QUESTIONS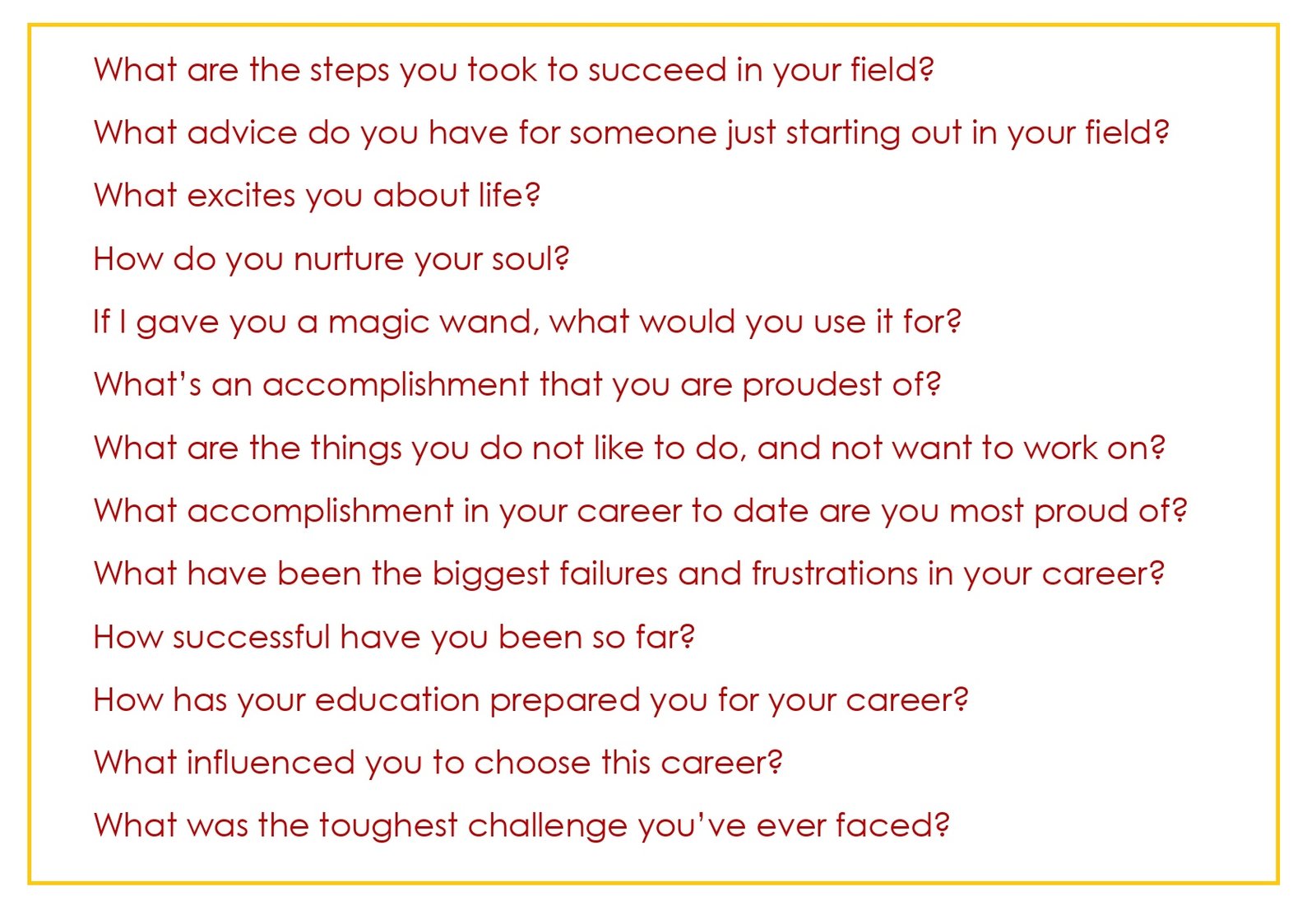 ---
Exercise-
Imagine that you have to conduct an Interview of a Wildlife Expert, on the occasion of World Environment Day. Frame a set of 8-10 questions for it.
Good afternoon Sir, it's our great pleasure to talk to you, on the occasion of a very special day today. I'm Smith, Secretary of the 'Nature Club', heartily Welcome you!!!
What exactly inspired you to go to very close to forest?
What exactly is there in your mind while wandering in the forest?
What were the challenges before you while your stay in the forest?
What are the biggest challenges to Wildlife today?
What is your greatest strength? How does it help you as a Wildlife Expert?
Tell us about a time when you made a decision you were proud of.
How can Social Media be helpful for Wildlife protection?
Is Wildlife a better career option?
What message would you like to give to youngsters?

MORE EXAMPLES WILL BE ADDED SOON…
---
also see