Too and Enough are used with adjectives and indicate degree. Too means 'more than necessary' and it precedes the adjective. Enough means 'sufficient' and usually follows the adjective.

too + adjective + infinitive
adjective + enough + infinitive
too indicates more than you need or want
enough indicates the amount you need or want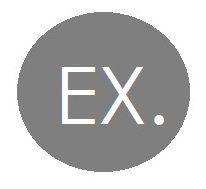 Grandfather is too old to ride the Merry-Go-Round.
Charles was tall enough to play the basketball.
They were smart enough to pass the test.
He is not healthy enough to play football.
Betty is too young to drive the car.
This work is too hard to do accurately.
This work is easy enough to do.
This work isn't too hard to do.
The orange is sweet enough to eat.
The box is too heavy for the porter to lift.
Paul is clever enough to understand perfectly.
Donna is not tall enough to reach the book.
It's too cold to go outside now.
Steven is strong enough to cross the dessert.
The orange is too bitter to eat.
The coffee is too hot to drink.
also see
---
Types of NOUNS
Types of PRONOUNS
Types of ADJECTIVES
Types OF VERBS
TENSES
DIRECT-INDIRECT SPEECH
MODAL AUXILIARIES
'SO…THAT' / 'TOO…TO'
EXCLAMATORY / ASSERTIVE