A subordinating conjunction is a word or phrase that links a dependent clause to an independent clause. Though, Although and Even though are known as Subordinating Conjunctions, which connect two sentences together.
They mean 'in spite of something', 'however' or 'nevertheless'.

They are used at the beginning of a subordinate clause.

They indicate the surprising, unusual, or unexpected action in the main clause.

They are used for the same meaning, to express the idea of contrast.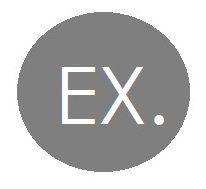 Though it rained a lot, we enjoyed a lot.
Although it rained a lot, we enjoyed a lot.
Even though it rained a lot, we enjoyed a lot.
Though the water was ice-cold, John dared to swim.
Even though he's ill, he plays today's final match.
Although she studied very hard, she failed in exam.
We didn't attend the ceremony although we were invited.
We have to watch the movie again even though we watched it four times.
We kept working continuously though we were tired.
I still feel weakness even though I took medicines.
Though they are rich, they lead a very simple life.
Clara went to office even though she was not feeling well.
The policemen couldn't catch the thief  even though they ran very fast.

also, see Sai baba Images
---
Types of NOUNS
Types of PRONOUNS
Types of ADJECTIVES
Types OF VERBS
TENSES
DIRECT-INDIRECT SPEECH
MODAL AUXILIARIES
'SO…THAT' / 'TOO…TO'
EXCLAMATORY / ASSERTIVE
'TOO' / 'ENOUGH'
UNLESS / IF…NOT
AS SOON AS / NO SOONER…THAN
QUESTION TAG
INFINITIVE-GERUND