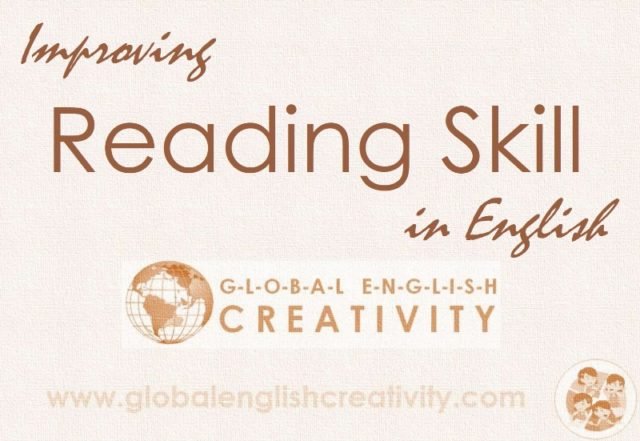 Reading skill is the ability that relates with person's capacity to read, to explain, to comprehend written material of any language. Reading Skill can cover various important aspects and they all work together for developing our fluency and vocabulary.
HOW TO IMPROVE READING SKILL
Many people face difficulties while reading. They feel reading a very toughest job. They do not figure out the purpose and accuracy of reading.

TIPS TO IMPROVE READING SKILL
PRACTICE READING LOUDLY EVERYDAY

SET THE TARGET REGARDING THE AMOUNT OF READING MATERIAL

MAKE THE READING MATERIAL PERSONALIZE. CONNECT IT WITH YOUR LIFE. CONSIDER IT AS YOUR OWN NEED

IMPROVE THE ABILITY OF COMPREHENSION. YOU MUST UNDERSTAND WHAT YOU READ

CONCENTRATE THE VOCABULARY WHILE READING. NOTE DOWN THE WORDS WHICH ARE UNFAMILIAR TO YOU

MAKING QUESTIONS WHILE READING WILL SURELY ENABLE YOU TO THINK AND IMAGINE

FOCUS ON THE MAIN IDEA WHILE READING ANY KIND OF TEXT

MAKE SMALL PARAGRAPHS WHILE READING. DO NOT READ LONG PARAGRAPHS

INCREASE READING SPEED STEP BY STEP. FIX A TIME FOR READING PARTICULAR MATERIAL

READ NEWSPAPERS AND MAGAZINES DAILY. THIS WILL SURELY IMPROVE YOUR ALL ASPECTS OF READING

READ FOR YOUR OWN PLEASURE. ENTERTAINING YOUR READING WILL DEFINITELY INCREASE CONFIDENCE

PRACTICE READING REGULARLY. MAKE YOUR READING TIME-TABLE

REREAD THE DIFFICULT AND CONFUSING SECTIONS. FINALLY YOU WILL FIND THE MEANING OF THE TEXT

TELL OTHERS WHAT YOU READ. MOTIVATE THEM TOO

REMEMBER WHAT YOU READ. RECAP AND SUMMARIZE THE MAINS POINTS
Related Links
IMPROVING SPEAKING SKILL
IMPROVING WRITING SKILL
IMPROVING LISTENING SKILL
also see